The holiday flat, "Pfalzgrafenstein", has 120 m² for 6 persons and is situated on the lowest floor of the country house. It possesses three spacious bedrooms with double beds and bed linen (additional beds are available on request); a living / dining room with radio and Sat TV; a completely-equipped kitchen unit with a dishwasher, microwave, toaster, electric kettle, a big freezer, a fridge, an oven and four hotplates; two bathrooms with showers/ toilets, a bath tub, a hair dryer and towels and a very big balcony with a wonderful view of the Taunus.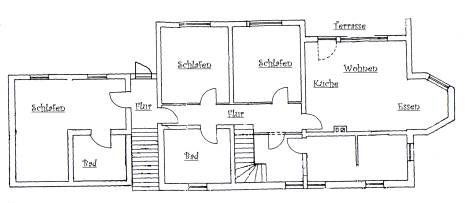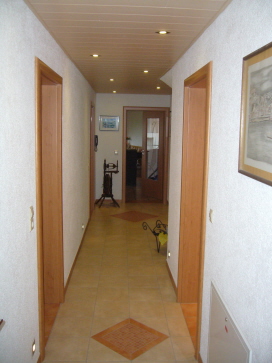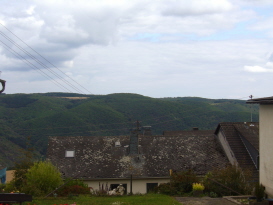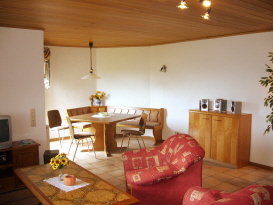 Your wonderful view of the Rhine Valley The tower of the hous offers sufficient room
and the Taunus. in order to eat, play, celebrate or sit together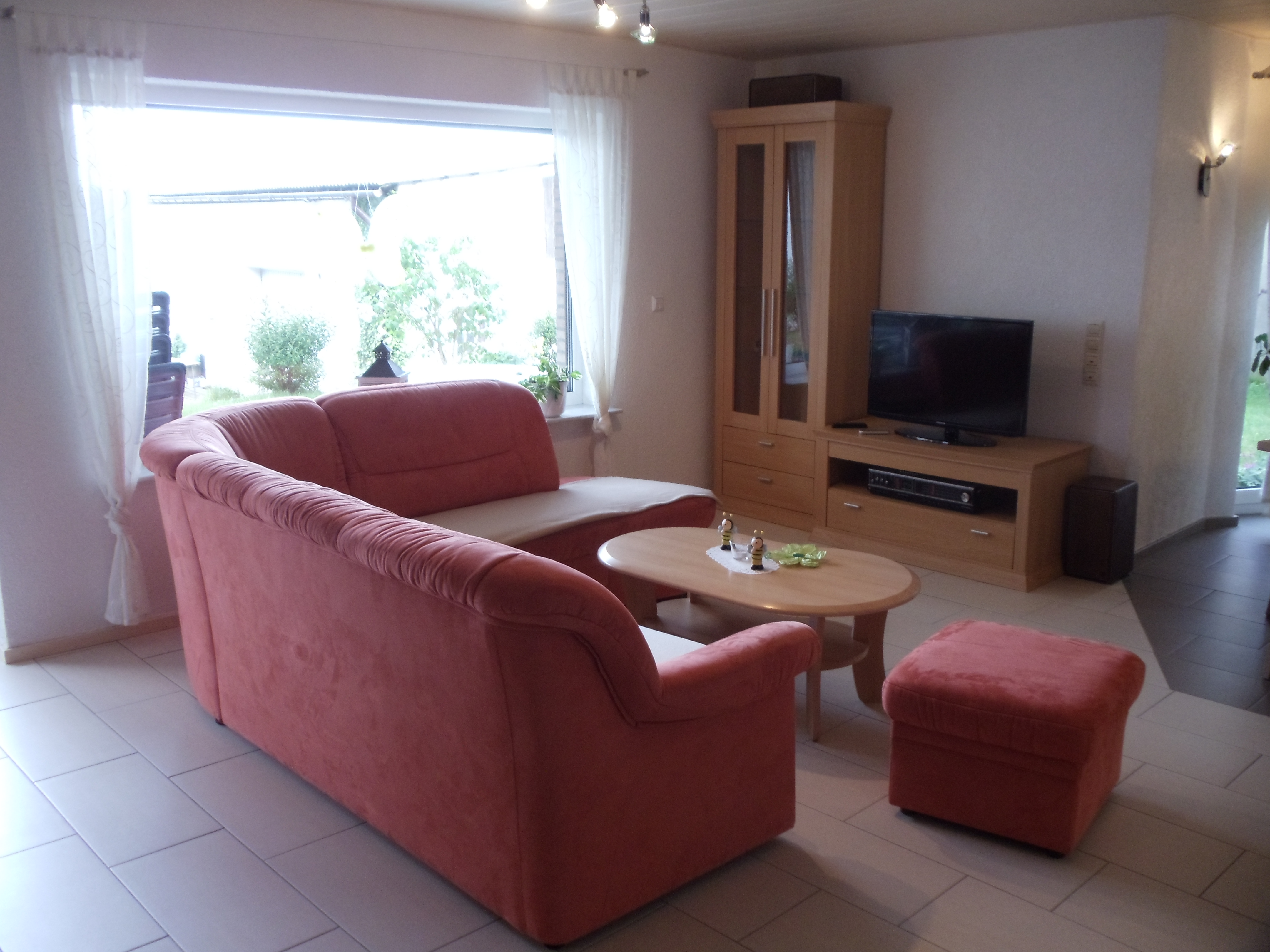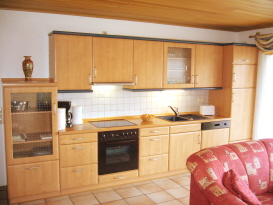 The living room offers every comfort: The kitchen is very big and equipped with
DVD, radio, Sat-TV and a comfortable a microwave, a big freezer, a fridge,
studio couch. a dishwasher etc.

Sleep 1 Sleep 2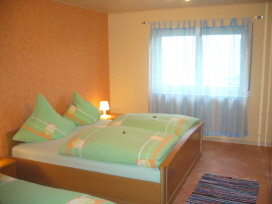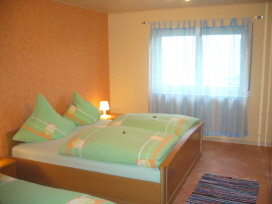 The bedrooms are very spacious and offer a restful sleep.

Sleep 3 Bathroom 1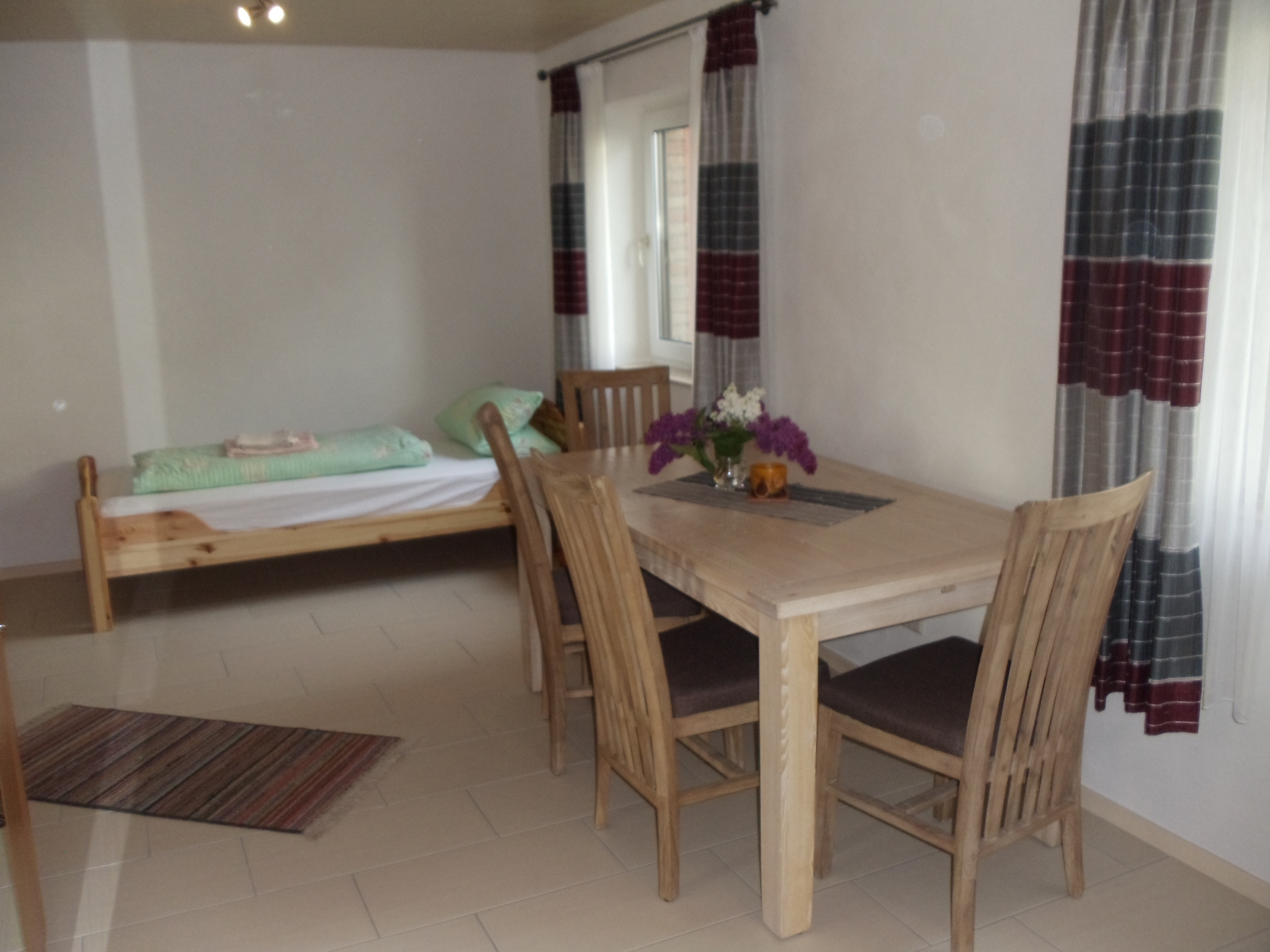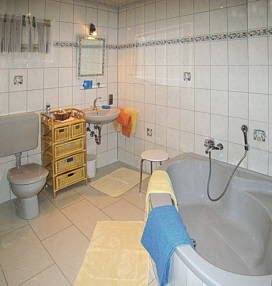 The bedroom has a direkt entrance to the firsth bathroom

Bathroom 2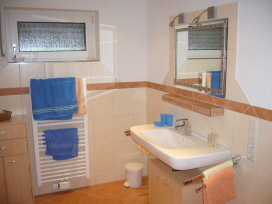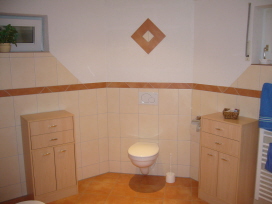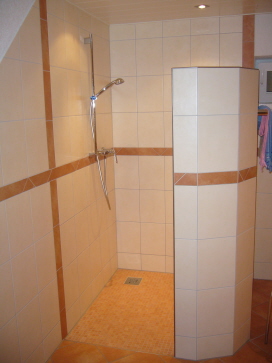 The bathroom has a shower,
a hairdryer, towels and
an underfloor heating.